CCP Newsletter – October 2022
Seniors,
We are a month and a half into school and deep into college application season. If you are currently working on college applications and have not yet had a meeting with me, please click here to schedule a meeting. I have met with about 50% of you regarding your post-secondary plans so far!
I ask that you do not wait until the last minute to complete your applications. Transcript/recommendation requests that are asked with less than a week's notice are not guaranteed to be fulfilled by myself or your teachers. Ideally, you should be giving at least two weeks' notice.
If you are planning to attend AB Tech next fall, you can apply in the spring of 2023. More information to come…
Lastly, a reminder that FAFSA opens on October 1st! Mike Langford, Admissions Director at WCU, will be here on campus in the IPAC this Thursday at 5:30pm to discuss the important steps that go into filling out your FAFSA. Mark your calendars!
It is an exciting time to be a Kingfisher Senior!
Ms. Lafferty
College Field trips are back!!
This year the students will be heading to…
9th Graders: UNC Asheville April 2023
10th Graders: Western Carolina January 2023
11th Graders: App State October 2022 and UNC Charlotte February 2022
12th Graders: AB Tech March 2022
More information will be sent to indiviual grade levels!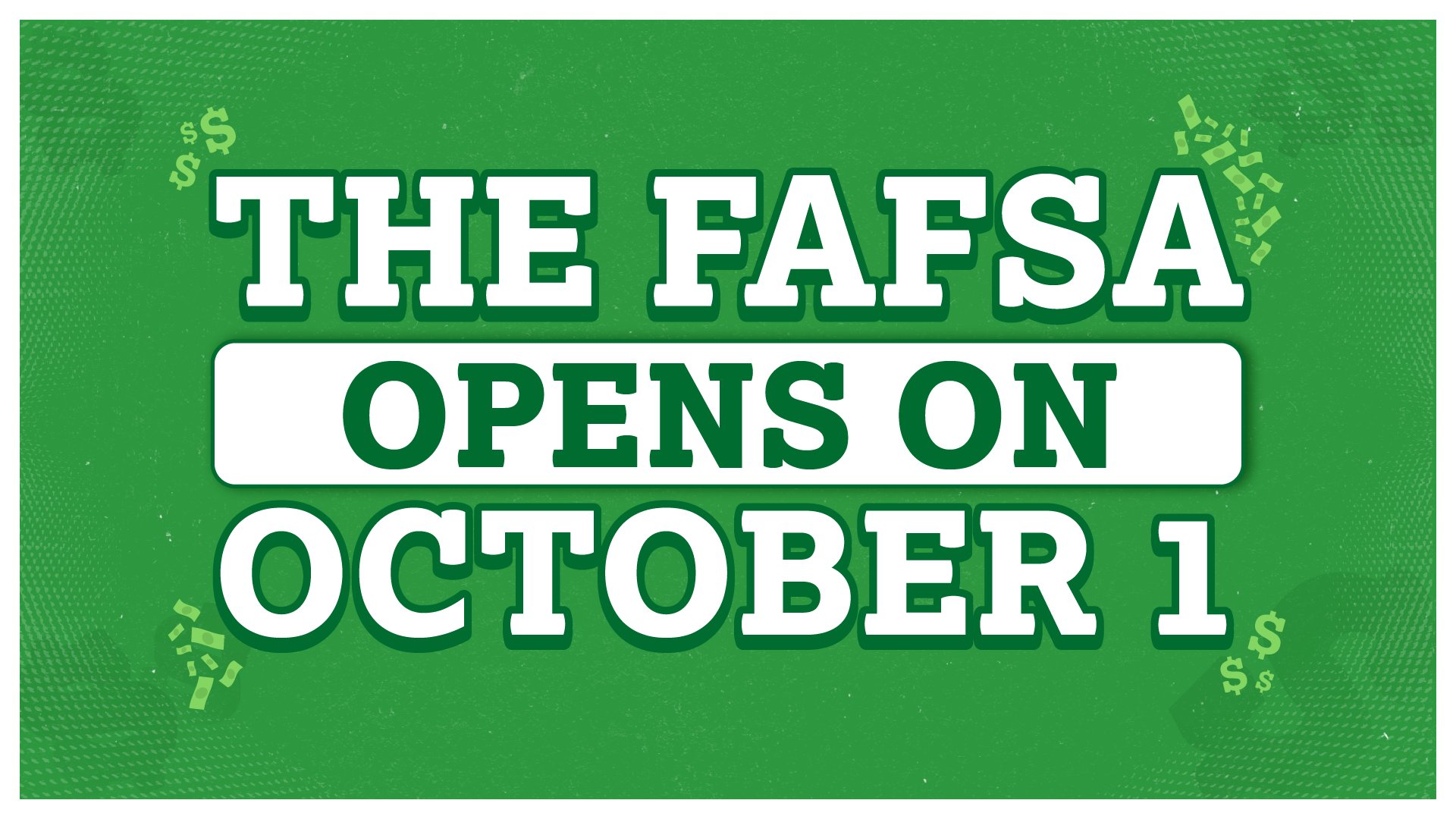 Keep your stress level low and plan ahead. Follow these tips to prepare for the FAFSA® (Free Application for Federal Student Aid):
Set Aside Time
The FAFSA can take some time to prepare for and complete. Make sure you allow enough time in your schedule to complete the FAFSA by your financial aid deadlines.
Know Your Deadlines
Submit your FAFSA as soon as you can after October 1.
Deadlines can vary by school, state, program of study, and more. Find out your various deadlines and complete the FAFSA by the earliest one. Even if you miss a deadline, you should still complete and submit the FAFSA. You may be eligible to receive late awards.
Gather Your Documents
Before you begin the FAFSA, gather the necessary paperwork. Having the right information on hand makes completing the FAFSA easier.
Create an FSA ID
To submit your FAFSA online you will need to create an FSA ID with a username and password. This will allow you to confirm your identity when accessing your financial aid information and when signing Federal Student Aid documents.
If you are an AB Tech dual-enrollment student this year, then you are able to use their Financial Aid services, including their FAFSA support. Click here to make a FAFSA appointment: https://abtech.edu/future-students/financial-aid/fafsa-appointment
Oct. 17-21 – College Application Week
Countdown to College (C2C) supports college access every October. C2C activities help high school seniors complete three important college enrollment steps: residency, FAFSA, and applications. Many NC colleges and universities will support C2C by waiving application fees during College Application Week, October 17-21, 2022. CFNC will share the waiver list with participating colleges on their website on October 1st!
<iframe width="728″ height="100″ src="https://cfncwidgets.org/tp728″ frameborder="0″ style="overflow:hidden;" scrolling="no"></iframe>
Family Resources/Important Links
For more information about the college and career program or to schedule an advising session, please reach out to Ms. Chelsea Lafferty, Upper School College and Career Counselor, at chelsealafferty@icimagine.org or by call/text at 828.708.0660.